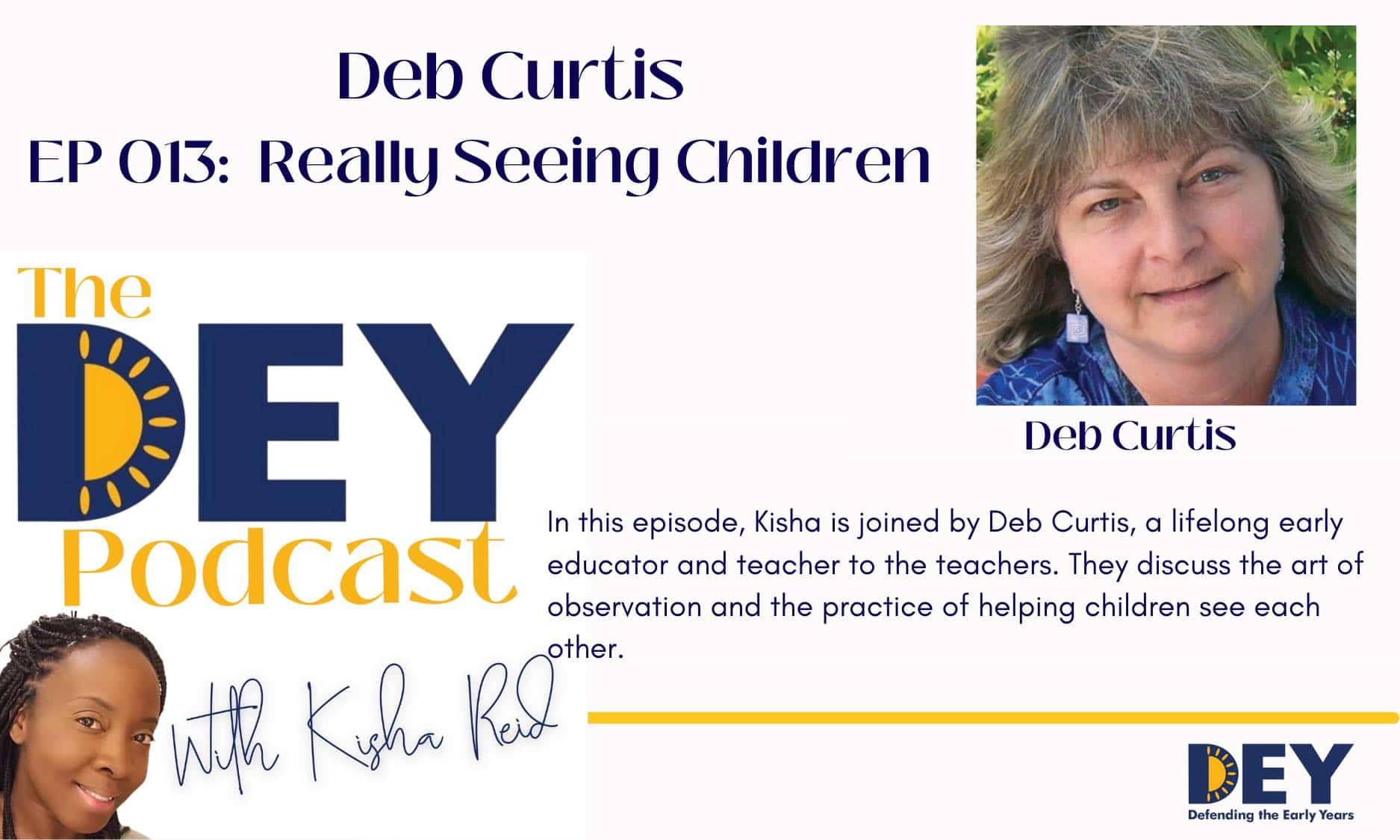 Join us on the Third Wednesday of each month for new episodes.
This month, Kisha Reid interviews Deb Curtis, the co-author of many resourceful early childhood books, including "The Visionary Director," "Art of Awareness," and "Children's Lively Minds". Her forty years of experience working with young children informs her work with adult early educators and directors. Together we discuss The Art of really seeing children and the practice of helping them see each other.
You can listen to more episodes of the DEY Podcast with Kisha Reid where you get your podcasts or by visiting our podcast page.  You can also read more on DEY's thoughts about advocating for young children and educators by checking out our monthly blog.