Day 1
Centering Racial Justice in Early Childhood Education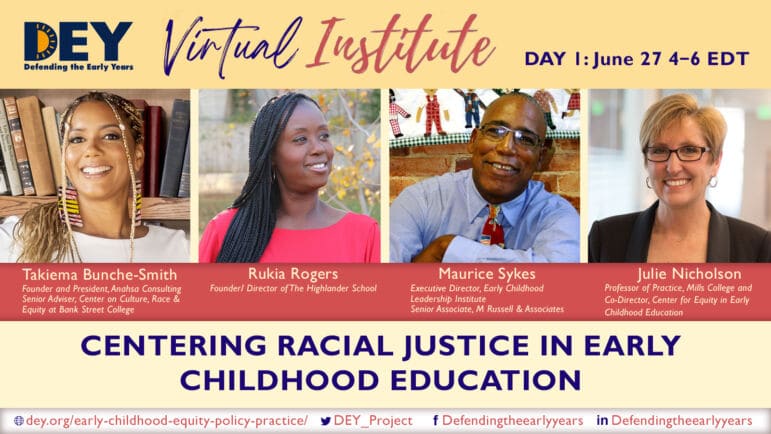 Day 2
4-5 edt: Advocating for the childhood all children deserve: a conversation with Linda Darling-hammond
5-6 edt: advocacy in action: deypodcast with denisah jones and kisha reid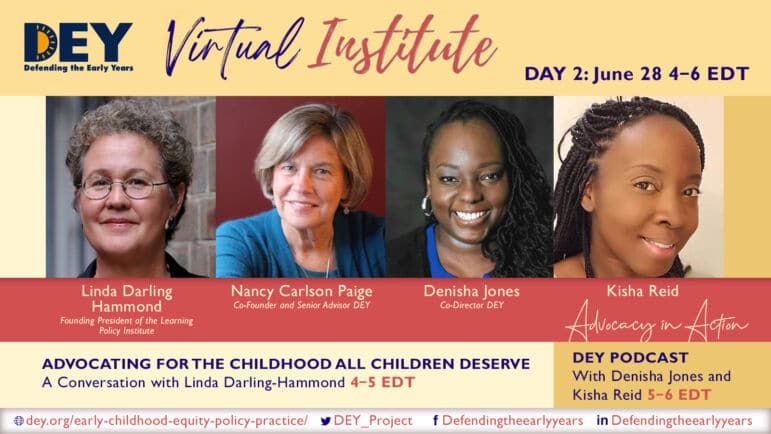 Day 3
aligning research and practice in early childhood care and education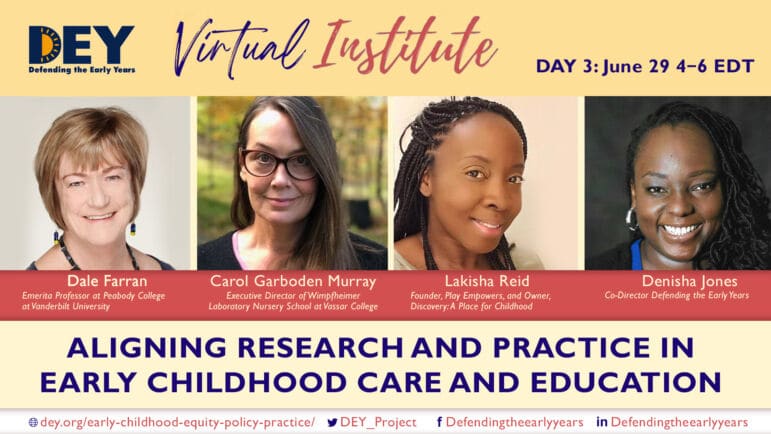 You can continue your learning by watching our previous Institutes.
By exploring the many different topics covered in our monthly blog.
You can  listen in to the incredible conversations we are having with the many thought leaders and change makers in early childhood.
And if you are in search of information to share with your school community, educators and school board members, there is so much in our resources section of the website.