Denisha Jones, Ph.D., J.D., DEY's Co-Director, writes a monthly blog on current topics in early childhood education and advocacy.  Many others, both members of the DEY family and friends and colleagues, have written blogs on a variety of topics, which we have published and publicized.
We invite others to submit blog posts for consideration.  Blogs should be 1,000 words or under.  Send your blogs to Denisha at denisha@dey.org.
All

Advocacy

Advocacy Efforts

Announcements

Assessment

best practices

Care

Children & Technology

Donate

early childhood education

Early Childhood Education and Care (ECEC)

ECE Equity

Education Reform

Equity

Events

How Children Learn

How Children Learn: Child Development

How Children Learn: Pushdown of Academics

Illuminating Care

Kindergarten

Kindergarten Readiness

Kindergarten: Reading

News 03 (Demo)

Pandemic

Play

School Reform

Social-Emotional

Teacher Training

Teachers

Technology

Trauma in Childhood

Uncategorized

Who We Are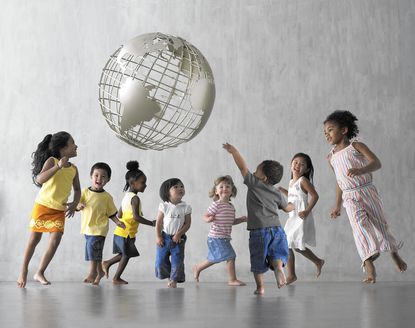 I know it may sound Pollyanna-ish but I believe early childhood education can save the world! Not the current state of early childhood education drowning in the push down of academics and ignoring the power of play, but my vision of early childhood education that capitalizes on children's unlimited imagination, boundless energy, endless curiosity, and faith in fairness to create a space where they can be free.
Sign up to receive news, updates, reports and opportunities to join the movement of restoring early childhood to a time when all children can thrive.
We know you care about young children and ensuring their early years is one where they can thrive.  Turn your caring into action.  Your tax deductible contribution allows us to continue the work of educating parents and fellow educators, of providing resources grounded in child development research and best practices as well as advocating for our young children and early childhood educators.  Your generous donation makes a difference!