Defending the early Years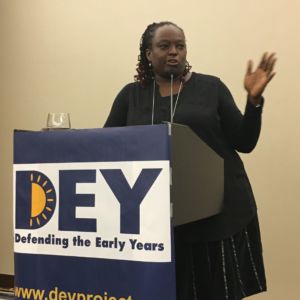 Defending the Early Years (DEY) is a non-profit organization working for a just, equitable, and quality early childhood education for every young child. DEY advocates for strong economic and social safety nets for all children because equitable education can only occur when society meets children's basic needs for whole health and well-being.
Founded in 2012 by experts in the field of early childhood education, Dr. Nancy Carlsson-Paige and Dr. Diane Levin, and steered by a National Advisory Board, DEY advocates for active, developmentally appropriate, play-based approaches to learning.
DEY provides educators, parents and advocates with resources—from mini-documentaries and grants to position statements, reports, and opinion pieces; advises on early education policies and legislation; presents at conferences and events; stands with allies on issues and trends; and rallies the ECE community to influence change.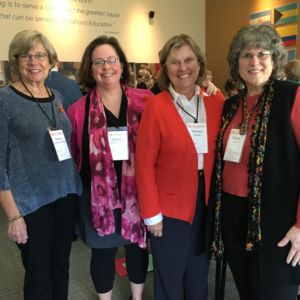 Our mission is to work for a just, equitable, and quality early childhood education for every young child, by informing educators, administrators, and parents about how children develop and learn best and advocating for the active, playful, experiential approaches to learning informed by child development theory and evidence-based research.
VISION OF CHILD DEVELOPMENT AND LEARNING
1
All children experience nurturing and developmentally appropriate educational practices and discover the joy of learning;
Early childhood education encompasses interactive, relational, playful learning experiences grounded in the knowledge base of the field of child development;
Early childhood education aims to meet the needs of each child according to the timetable and learning differences of each learner;
Early childhood education serves as a protective factor for children experiencing trauma, toxic stress, racism, and other systems of oppression;
Policymakers base education policies on the knowledge of the field of early childhood education and listen to the voices of teachers; and
Childhood is forever protected.
To advocate at the grassroots, local, state, regional, and federal levels for education policies based on child development theory and research
To mobilize the early childhood community to speak up for age-appropriate standards, assessments, and classroom practices that are based on research.
To promote appropriate practices in early childhood classrooms and to support educators in counteracting policies and practices that undermine whole child health and optimal learning.
Executive Director, Host of the DEY Podcast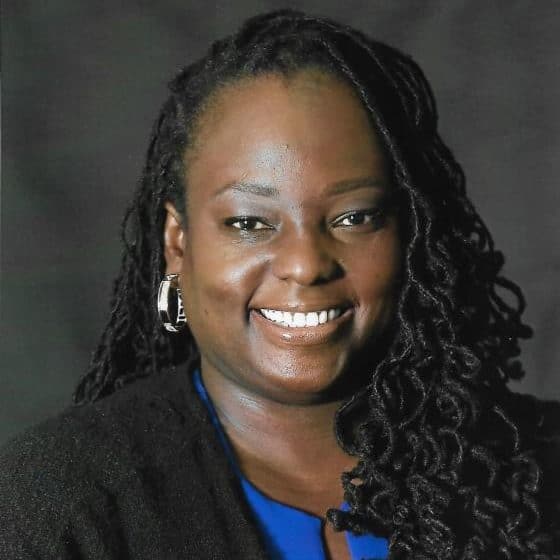 Denisha Jones, Ph.D., J.D.
Executive Director
Educator, Research, Advocate, Attorney
Denisha joined the DEY Advisory Board in 2014 and worked as the Director of Early Childhood Organizing and Co-Director before becoming the Executive Director. She has a B.S. in Early Childhood Education and Certificate in Nonprofit Leadership from the University of the District of Columbia, a PhD. in Curriculum and Instruction from Indiana University, and a J.D. from the University of the District of Columbia. Denisha is a part-time faculty member at Sarah Lawrence College and Howard University.  Previously, Denisha worked at Trinity Washington University, first in the College of Arts and Sciences as an assistant professor and program chair for undergraduate elementary and early childhood programs and, most recently, in the School of Education as director of teacher education and assistant professor..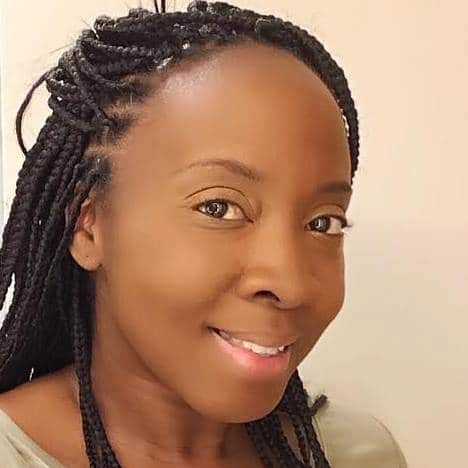 Kisha Reid
Host of the DEY Podcast
Founder and Owner of Discovery Natural Learning and Founder of Play Empowers
Kisha Reid is the founder and owner of Discovery Natural Learning Center, a full day nature immersion preschool and learning center.  She has been in the early childhood field for 28 years and continues to actively work in the classroom with children 0-6 years old. Her passion for authentic childhood has led her to found an advocacy group called Play Empowers which focuses on promoting developmentally appropriate play-based education for young children.
In her work as an early childhood advocate, Kisha has collaborated with Defending The Early Years to film mini documentaries, FairPlay (formerly Campaign for a Commercial-Free Childhood), and Explorations Early Learning to promote play in early childhood. She now sits on the board of Defending The Early Years and someday hopes to open a school for elementary-aged children.
Along with her daily work in the classroom, Lakisha also hosts The Defending The Early Years Podcast, presents keynote presentations, mentors and consults directly with programs, and hosts her annual teacher retreat conference, PEP Rally.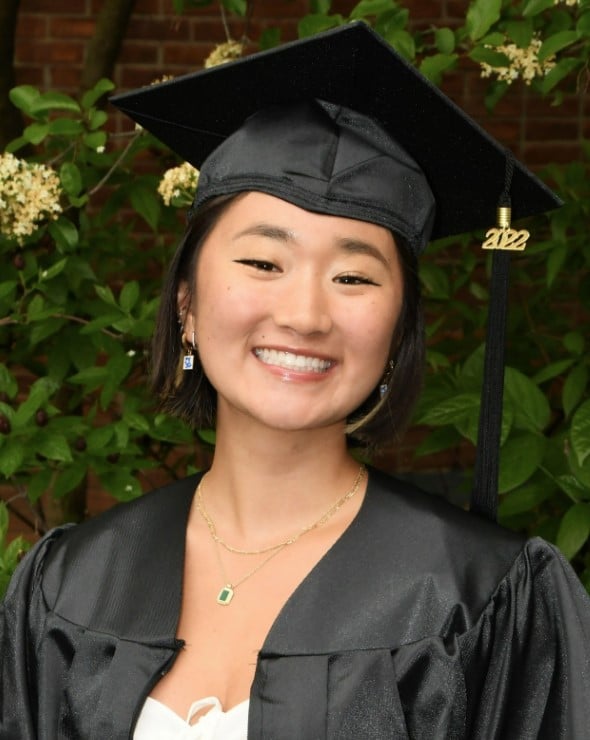 Zoe Kim, MS.ED.
Project Coordinator
Zoe has her M.S.Ed. from Sarah Lawrence College where she focused her work on children's agency and race-conscious equitable education.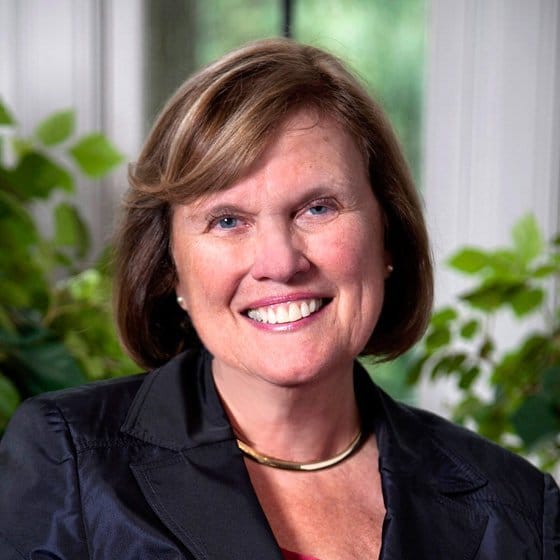 Blakely Bundy, M.ED.
Board Member
Director Emeritus and Senior Advisor to The Alliance for Early Childhood, North Shore of Chicago, IL
Blakely became Co-Director of DEY in January 2016. Previously, she was the Executive Director of The Alliance for Early Childhood, a community collaboration organization based on the North Shore of Chicago, for 25 years. Blakely holds a BA from Wheaton (MA) College and an M.Ed. from National-Louis University. She has been a preschool and kindergarten teacher in Vermont and Illinois. She was actively involved with Chicago Metro AEYC for over 20 years, chairing its Accreditation Project which facilitated the achievement of NAEYC accreditation for schools and centers located in low-income neighborhoods in Chicago. She served as its President from 2003-05. Currently, Blakely is a member of the Executive Committee for the Chicago Children's Museum and chairs its Education, Exhibits, and Community Committee and is on the steering committee of TRUCE (Teachers Resisting Unhealthy Children's Entertainment).
Erika Christakis, Early Childhood Educator and Author, Norwich, VT
Sherry Cleary, Executive Director, New York Early Childhood Professional Development Institute, The City University of New York, NY
Bill Crain, Professor of Psychology, City College of New York, NY
Doris Pronin Fromberg, Professor of Education, Hofstra University, NY
Michelle Gunderson, Former first grade teacher, Nettlehorst School, Chicago Public Schools, Chicago, IL
Edgar Klugman, Professor Emeritus Wheelock College & Co-Founder of Playing for Keeps, Boston, MA
Susan Linn, Lecturer in Psychiatry, Harvard Medical School, and Research Associate, Boston Children's Hospital, Brookline, MA
Deborah Meier, author and activist, NY
Ruth Rodriguez-Fay, Save Our Schools and United Opt Out, Boston, MA
James St. Clair, former kindergarten teacher, Cambridge, MA
Judith Van Hoorn, Professor Emerita, University of the Pacific, El Cerito, CA
Members of the Founding National Advisory Board
Constance Kamii, Former Professor of Early Childhood Education, University of Alabama at Birmingham, AL
Lilian Katz, Professor Emerita & Clearinghouse on Early Education and Parenting, University of Illinois, IL
Maurice Sykes, Executive Director, Early Childhood Leadership Institute, University of the District of Columbia, Washington, DC