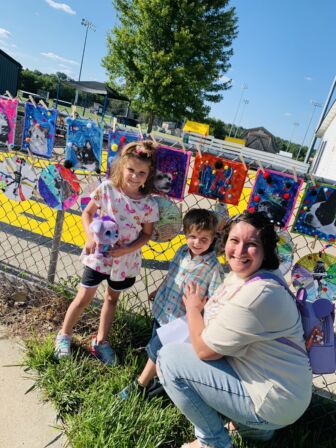 Kids World is a nonprofit early care and education center in Appanoose County which is the second    poorest county in the State of Iowa. This summer they used a DEY Mini Grant to support their summer program for children 4-12 years of age and to provide the children with a unique and calming approach to exploring process art and nature play. Documentation panels and a closed Facebook group helped to educate the families on the importance of play.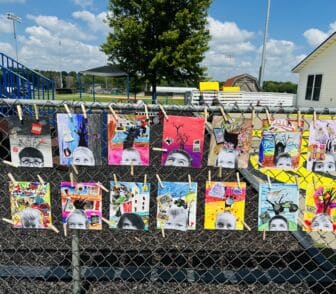 "Thank you so much for the mini grant awarded to Kids World. The children had an incredible screen-free summer! They learned how to take photographs and created art with their photos. They used oil pastels, watercolors, and other art media, including loose parts. They went on nature walks and played outside. The culminating event of the  summer was an outdoor art show showcasing the beautiful art they created. Attached are pictures from the art show. Everyone stopped to admire their incredible art. The summer was more than I imagined. The children's confidence levels went up as they learned that they are more than capable of creating beautiful things!"
Feeling inspired to apply for your own Action Mini Grant? Click here!