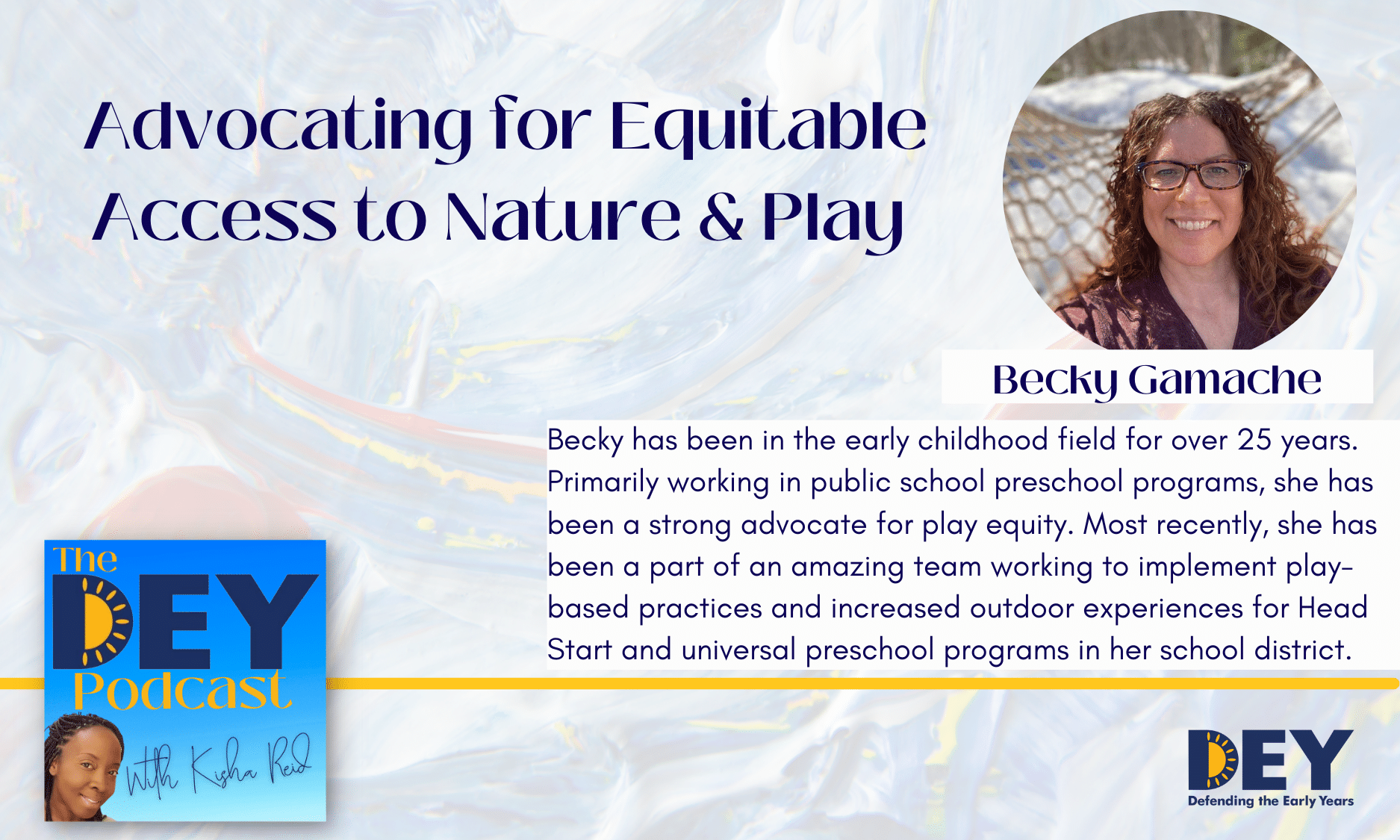 Join us on the first and Third wednesday of each month for new episodes.
In our April 20th episode, Kisha Reid is in conversation with Becky Ganache, an education coordinator for Duluth Public Schools.  She and Kisha are going to talk about her efforts to make natural playscapes accessible to economically disadvantaged children in her district's Head Start and universal preschool programs. 
"I always think when I am observing kids, the children are better regulated.  They can move how they want to move, be loud, and be fast, and strong"  
Guest bio:
Becky has been an early childhood educator for the past 25-years and is a fierce advocate for play-based learning and play equity. She and her team have recently been focused on implementing play-based practices and increased outdoor experiences for Head Start and the universal preschool programs in her school district. She is an advocate for developmentally appropriate experiences for young children and believes that children learn best through hands on experiences and are motivated through their own interests and ideas
resources
Becky recently published a study on nature preschools and the health benefits for young children.
The World Economic Forum published a report in 2020 about the health benefits for children who have access to nature throughout the day.
You can also listen to our other episodes here.
You can also read our blog post on the importance of protecting nature.
Guest contact information
Contact: rebecca.gamache@isd709.org