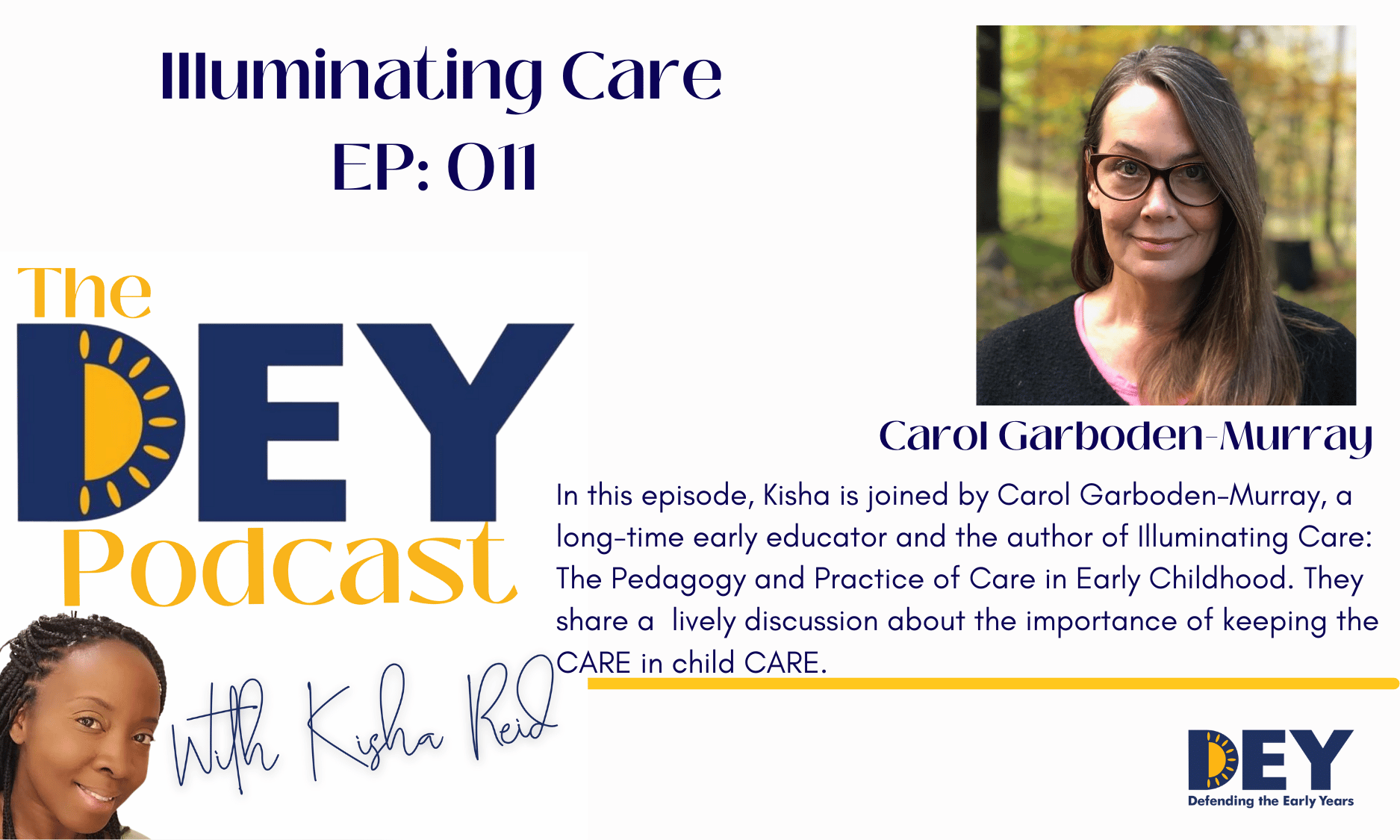 Join us on the first and Third wednesday of each month for new episodes.
In this episode, Kisha is joined by Carol Garboden-Murray, a long-time early educator and the author of Illuminating Care: The Pedagogy and Practice of Care in Early Childhood. They share a lively discussion about the importance of keeping the CARE in child CARE.
resources
Guest contact information
You can listen to more episodes of the DEY Podcast with Kisha Reid where you get your podcasts or by visiting our podcast page.  You can also read more on DEY's thoughts about advocating for young children and educators by checking out our monthly blog.