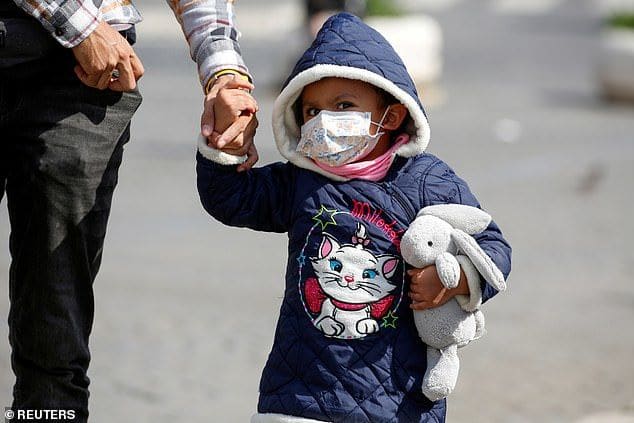 by Mary Bell, M.M. MAT, has been inspired by young children's wisdom, creativity, and sense of wonder throughout her 30 years in early childhood education as a preschool teacher, studio teacher, director, and university faculty member.  She currently teaches, consults, and writes.
COVID-19 presents unique challenges for everyone, and social-constructivist early childhood teachers are no exception.  It has stretched my thinking and creativity to find meaningful ways to provide distance learning experiences for my class of two-year-olds and their parents / caregivers.  Fortunately, our established relationships and shared experiences provide a foundation to support our continued learning together for the remainder of the year.
I am more apprehensive about what will happen as school begins next fall.   The essence of a play and inquiry-based program– groups of children and their teachers collaboratively playing, exploring, and creating together in close physical proximity using shared materials– is the antithesis of the social distancing and high levels of sanitation that may be recommended to prevent repeated outbreaks of the virus.
I have watched videos showing the precautions elementary schools in Denmark that have taken in order to reopen:  Parents are not allowed into the building.  Class sizes are small and children sit at desks spaced six feet apart.  Children stand in line at six-foot intervals, and are only permitted to play in groups of two or three during recess.  While these measures can work for older children, they are not practical or appropriate for young children.
What should we do when the conditions that are optimal for children's physical safety contradict what we know (and research shows) is best for their social, emotional, and cognitive development? There are so many questions to consider.  These are a few that I am pondering as I think about…
The beginning of the school year:
If we begin with distance learning, how will we build trusting relationships with and among the children and their families? 
If we begin at school, how will we handle the transition and separation process in both a safe and developmentally appropriate way?
Adapting, but not abandoning our educational philosophy:
I am concerned that COVID-19 safety recommendations will encourage early childhood programs to adopt an increasingly academic approach; requiring children to sit at tables, six feet apart, spending much of their day doing worksheets and responding to direct instruction.
I worry even more that proponents of on-line preschool will use examples of the creative distance learning provided by early childhood educators this spring as validation and support for their approach.
How will we respond to pressure to change our programs' philosophical essence to ensure the children's safety?
Even if we make preschool classes sizes smaller and reduce the amount of materials in the classrooms, how will we sanitize every surface and every material every day? 
How will we safely use shared outdoor spaces?
How will we handle naps, lunch, and diaper changes in a safe and nurturing way?
Balancing children's physical safety with their emotional security:
Will we require teachers and children to wear masks, even if they frighten some of the children?
What will we do if children take them off and drop them on the floor? 
The financial stability of our organizations:
How will we approach teacher contracts, increased need for scholarships, and requests for tuition refunds if schools close again?
 How can we protect small child care centers and preschools with limited resources from lawsuits if someone is diagnosed with COVID?
I know that the CDC is providing guidance to day care centers, but they view the pandemic through a medical rather than an educational lens.  Now, more than ever, we need the collective wisdom of like-minded educators to help us all navigate these uncharted waters.  I am grateful for organizations like DEY that can serve as platforms for these critical discussions, and I am honored to be part of the conversation.