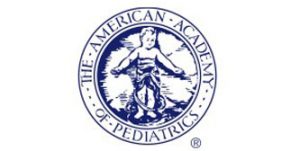 The American Academy of Pediatrics has just released a new report that strongly endorses the important role of play in the lives of young children.  Entitled "The Power of Play: A Pediatric Role in Enhancing Development of Young Children," the report can be found here.
DEY's Statement About the American Academy of Pediatrics on Play
How thrilling to read the AAP's comprehensive report on play!  We at Defending the Early Years fully embrace its findings and recommendations which further support the work that we have been doing since our founding in 2012 to advocate for young children's right to and need for play and its critical importance in the social, emotional, cognitive, and self-regulatory development of young children. Hopefully, policymakers will pay more attention, now that it has been recommended by AAP, and this report will help reverse the decades-long march toward more academics and little or no play in early childhood classrooms serving young children from birth through age eight.  We at Defending the Early Years encourage concerned parents and educators to join us and other advocacy organizations, which we hope will include NAEYC, in speaking up, in no uncertain terms, about the importance of play in the healthy growth and development of young children.